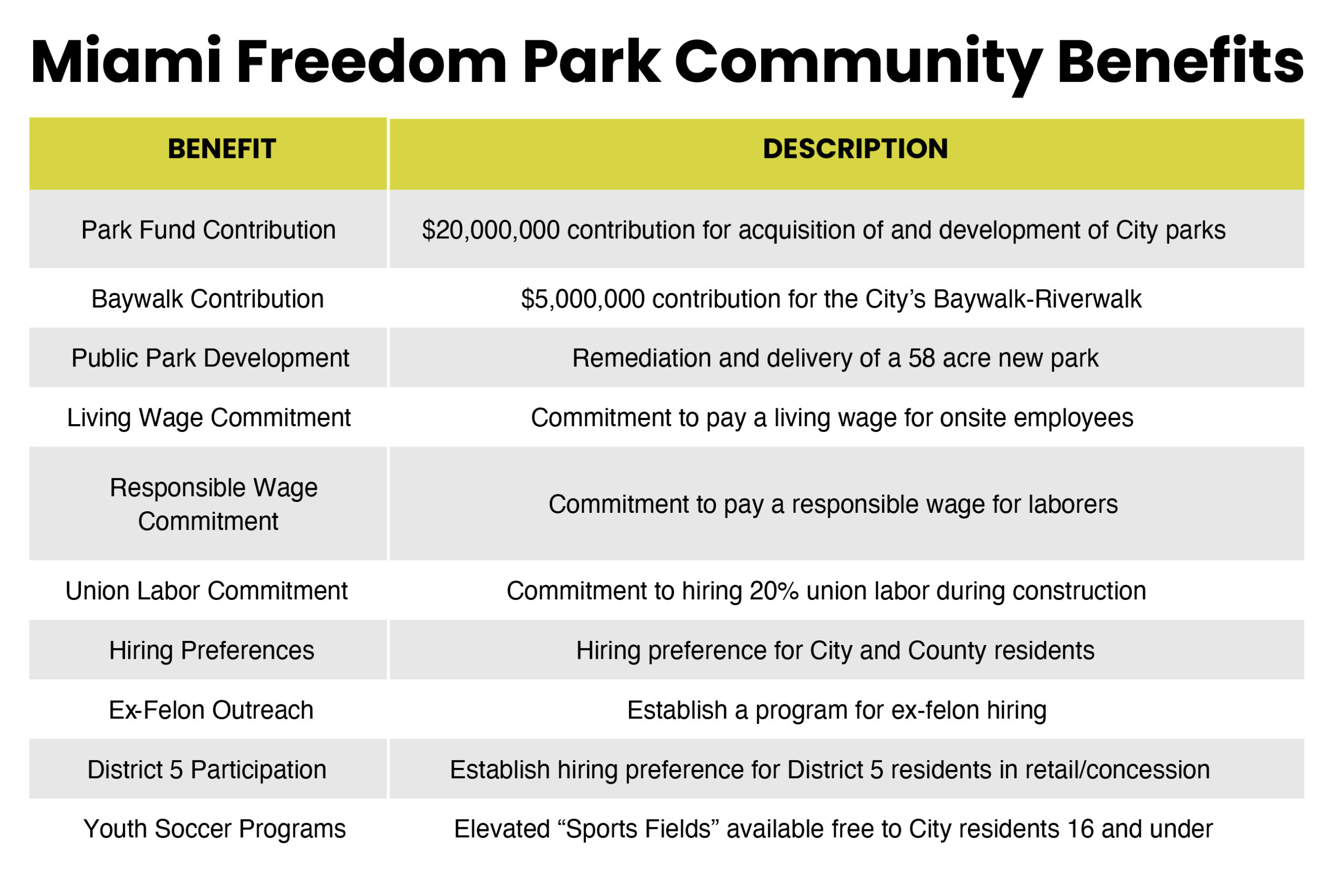 Miami Freedom Park & Soccer Village will deliver an array of benefits to the community unlike any other sports-related development in our city. It will pay fair market value rent, as well as living wages for all onsite employees. Miami Freedom Park will contribute more than $42.7 million in annual tax revenue to the City of Miami, Miami-Dade County, State of Florida and Miami-Dade County Public Schools, and generate more than 15,000 jobs.

$42.7 Million in annual tax revenue
$5.5 Million yearly to the City of Miami
$10.83 Million yearly to Miami-Dade County
$22.65 Million yearly (from sales tax) to the State of Florida
$3.27 Million yearly to Miami-Dade County School Board
Requires Zero City taxpayer dollars

More than 15,000 new jobs will be created through the project
13.935 temporary construction jobs
1,795 permanent jobs (once open)
Minimum $15 per-hour living wage to employees of Miami Freedom Park.
Funds for New Public Park and Improved Walkability

58-acre new public park and 1-mile wellness loop

1-mile bicycle path that runs throughout the project

131 acres of environmental remediation at no cost to the City

128,000 sq ft pedestrian promenade

Additional park contribution of $20 Million

to the City of Miami

$5 Million

additional donations towards the City's Baywalk-Riverwalk project
Miami Freedom Park is working with the City of Miami to identify 20.9 acres of vacant, abandoned, and underutilized City land that the MFP team will convert into park space to serve surrounding residents.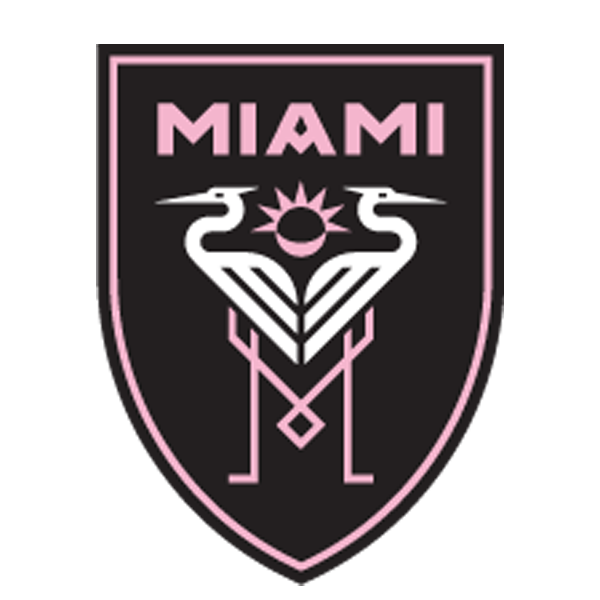 As a fan-first, community-focused club Inter Miami CF is committed to utilizing its reach, resources, and expertise to have a meaningful and lost-lasting impact in the South Florida community. With a focus on the youth in underserved communities, Inter Miami will provide access and inclusion to the game of futbol, removing barriers for entry and providing safe places to play. The Club will also be launching the Inter Miami CF Foundation (501c3) which through Education, Empowerment and Leadership, will act as a catalyst for positive change in South Florida.