Creation of a 58-Acre Public Park
Additional contribution of $25 Million to public parks to the City of Miami
Environmental remediation for the 58 acre public park
This park contribution is in addition to the significant annual lease payments and tax revenue that Miami Freedom Park & Soccer Village will generate
Numerous community family spaces
Financial Benefits
$6.3 Billion in tax revenue over the lease term
Requires Zero City taxpayer dollars
High-Paying Jobs
15,000 direct and indirect jobs
1,795 permanent jobs (once open)
Creation of an office tech hub
Overwhelming Support from Voters
60% of City of Miami voters approved the referendum this past November in favor of executing Miami Freedom Park's vision
Paying 57% Over Fair Market Value Rent
$3.57 Million minimum annual rent payment
Paying property taxes
First proposal from any local professional sports franchise to offer these benefits to the City


1.9M
National TV Audience
Require NO CITY PUBLIC funding
Pay $2.67 BILLION IN RENT to City over the lease term
Pay 57% Over FAIR MARKET VALUE RENT to City
Create 15,000 DIRECT AND INDIRECT JOBS
Create THE LARGEST PARK in the City
Contribute an ADDITIONAL $25 MILLION to public parks
There's not many places around here to take our kids. This will help keep kids off the streets and the i-Pads.

Priscilla Lazcano

Grapeland Heights resident
I'm excited for the new soccer fields and programs that will be available at Miami Freedom Park, which will help keep our children active and safe after school, on weekends and during the summer recess.

Wille Perez

City of Miami Resident
The Tech Hub will fill the void of high paying tech jobs along with $44 million dollars in tax revenue all of which will not require tax payer dollars. The project is a win, win and allows us to stay in and contribute to our community without sacrificing our professional ambitions and the first step to making Miami into a leading technological leader.

Serafin Dominguez

City of Miami Resident
New park and additional green space at Miami Freedom Park will allow me to go for long walks, stay active and enjoy the outdoors. These things are important to my emotional and physical health.

Nelida Morejon

City of Miami Resident
Enhancing the Community and Our City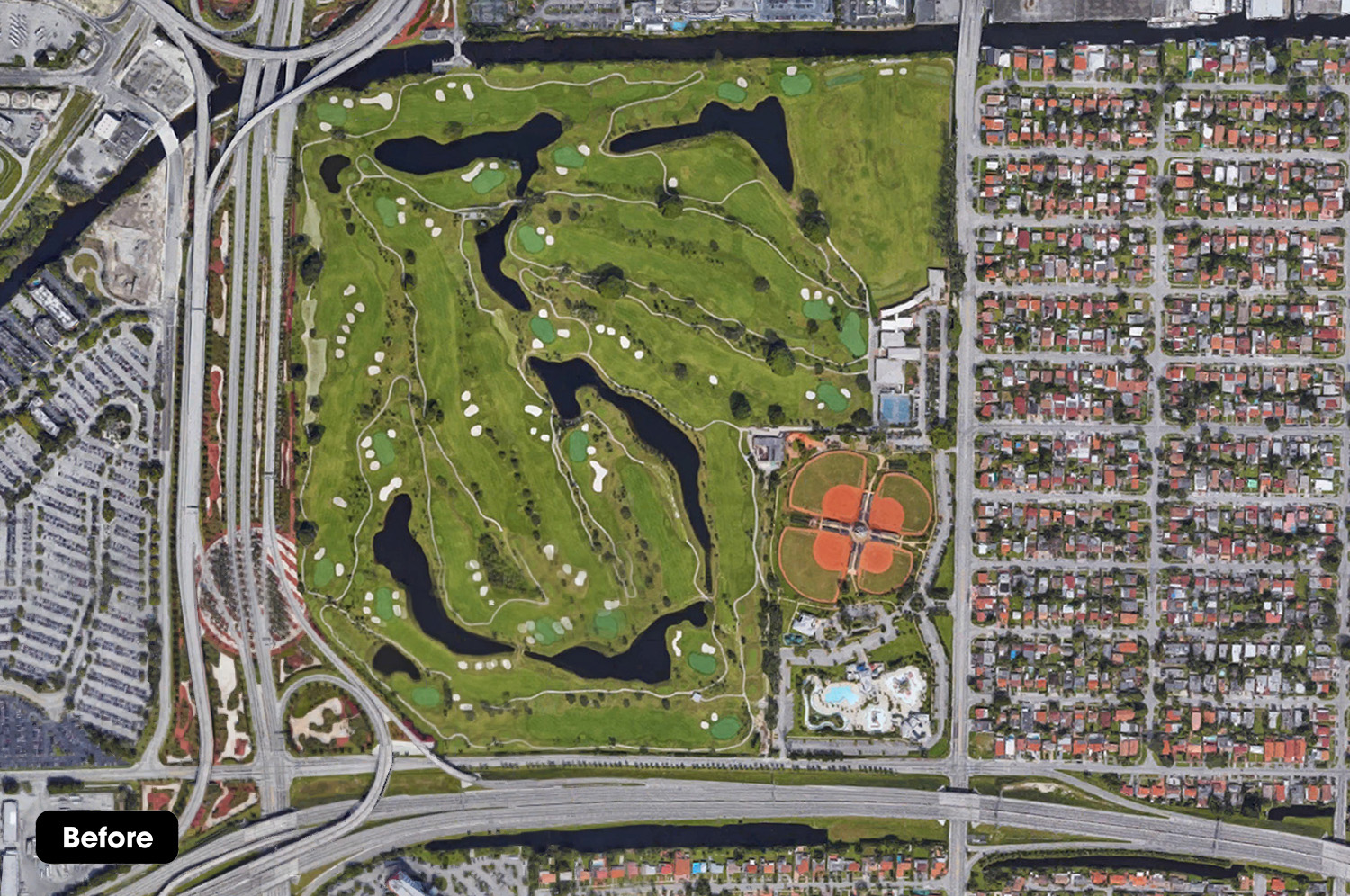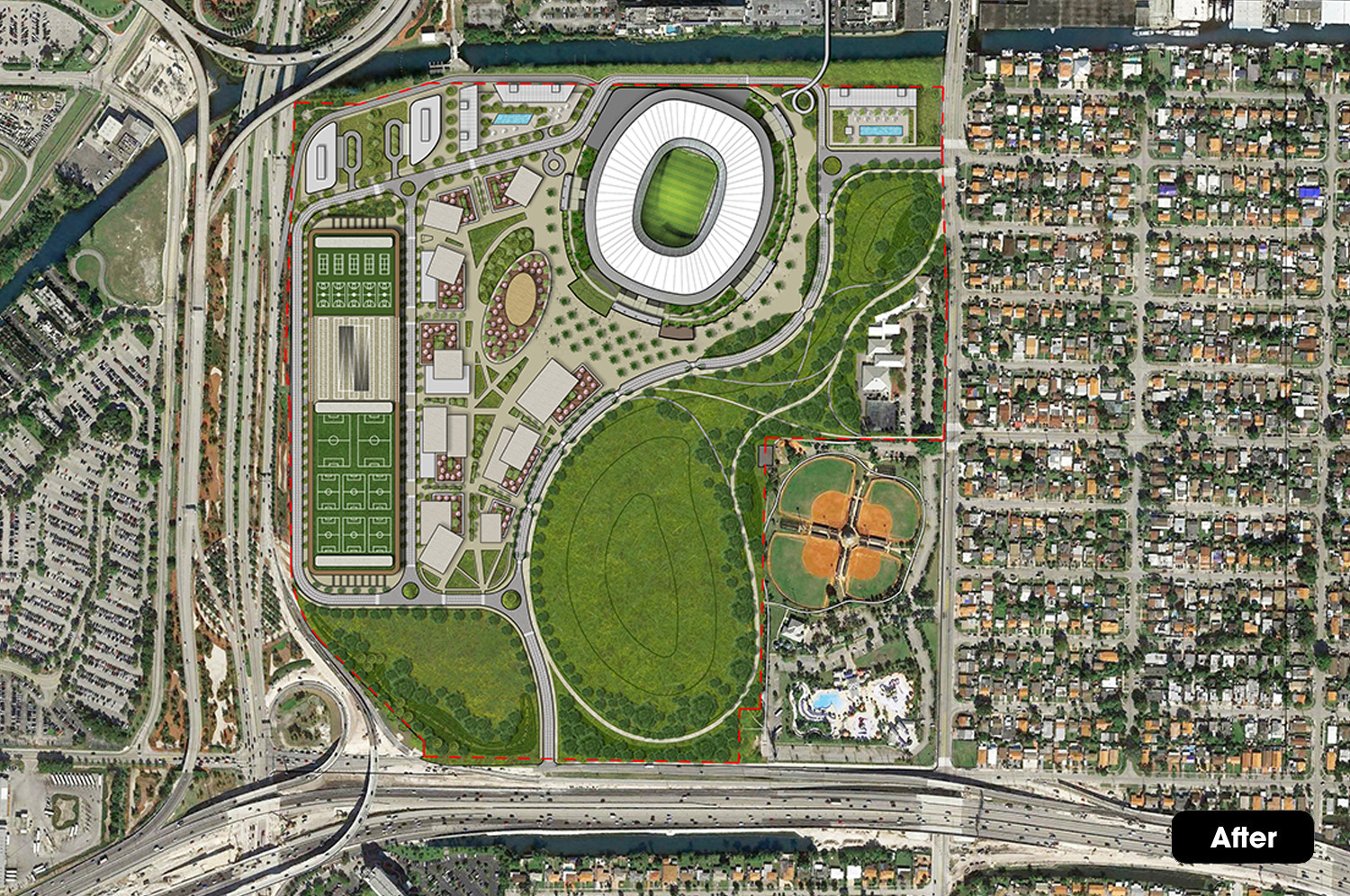 Miami Freedom Park & Soccer Village is a privately funded, recreational destination that will incorporate one of the City's largest public parks, a soccer stadium, soccer fields for the community, a tech hub, hotel, shops and restaurants for all Miamians and visitors to enjoy.
The project will not utilize any city taxpayer dollars
In addition, the project will pay millions in revenue to the community as well as an 57% over Fair Market Value rent to the City.
The Plan
Miami Freedom Park will become a recreational destination that all Miamians can enjoy, providing a 58-acre public park and green space, a tech hub, restaurants and shops, soccer fields for the community, a soccer stadium for Miami's own Inter Miami, and many more features.
Miami Freedom Park received overwhelming support from City of Miami residents, having achieved 60% voter approval during last November's referendum.
With this vote, the residents have indicated that they want the City to negotiate and execute a lease for the proposed land.
Discover More